Top R&D adviser recruited as Medicines Discovery Catapult gets down to business
The Medicines Discovery Catapult is pleased to announce the appointment of Dr Richard Seabrook PhD MBA as Senior Adviser for Translational R&D
Dr Richard Seabrook PhD MBA
The role builds on Richard's previous experience as Head of Business Development for the Wellcome Trust, where he led on translational project finance to take innovative research projects onto product development pathways, finding solutions for a variety of patient needs in medicines, vaccines and diagnostics.
His appointment is part of the ongoing recruitment of a top-class, expert team under the leadership of CEO Chris Molloy to support and promote innovative, fast-to-patient drug discovery.
In his new role, Richard will build relationships between the Catapult and translational R&D companies, academia and SMEs. He will help move forward programmes to develop new assets, enabling the community to cultivate disruptive medicines discovery methods focused on efficient translation of promising drug candidates to proof of concept.
An eminent figure from the drug discovery community, during his time at the Wellcome Trust Richard saw over 30 of its programmes progress to the clinic or to product approval stage.
He was also the architect of the £200 million Seeding Drug Discovery fund which facilitated small molecule development and early stage clinical studies.
The Seeding Drug Discovery project alone has helped over 10 programmes reach the clinical stage. These include: the Gram-negative antibiotic Plazomicin, which has undergone a successful Phase 3 study; an Alzheimer's compound from the University of Edinburgh which has progressed to Phase 2a, and a Pan-RAF inhibitor which has entered an adaptive clinical study for RAF mutant cancers.
Speaking about his appointment with the Medicines Discovery Catapult, Richard says: "I am delighted to be taking up this new opportunity. The world of drugs discovery has many pressures at the moment and I believe that the Medicines Discovery Catapult has an important role to play in sustaining the UK's leading capabilities in drug discovery, bringing the twin benefits of better health and wealth to the country. We want to boost pipeline efficiency especially by bringing together stakeholders to build new collaborations centred around a specific problem or patient need.
"As a not for profit organisation with unique convening powers, we can unite technology experts, academics, medical research organisations, SMEs, big Pharma, investors and regulators to work together to address the problems that cannot be solved by any one organisation. At the heart of this is the patient, and patient groups and medical research charities will be vital to this process."
As well as having a wealth of experience in working with the translational R&D community, Richard has also structured multiple licensing, convertible loan and equity based transactions as well as pre-competitive multi party consortia.
Richard was a non-executive director for Wellcome Trading Ltd and Wellcome International Ltd and board observer at the Wellcome Trust Sanger Institute. He is also a board member for the Global Health Innovation Technology fund and founder of the advisory company, 360Biomedical Ltd.
Medicines Discovery Catapult CEO Chris Molloy adds: "We are extremely pleased to have Richard on board. He brings a great deal of knowledge and is an important addition to a senior management team. He is a skilled project manager who has held important business development roles in the biotechnology sector and has extensive experience of early stage funding, a thorough understanding of life science technologies, sound commercial knowledge and a track record for bringing new assets to market.
"Richard's appointment is a further sign of the Catapult getting down to business, and we are already working with a range of industry and academic partners on a number of drug discovery projects.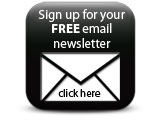 "We are building a top-class team focused on innovation, collaboration and delivery. This expertise, alongside the new infrastructure and facilities we are developing, will ensure the Catapult provides the best possible support for the UK's drug discovery community here in the UK."
Companies