Torrent Pharmaceuticals increases R&D spending as its plans US drug launches
Torrent's R&D focus is currently on cardiology and obesity-related drugs
Ahmedabad-based Torrent Pharmaceuticals is planning to raise its spending on research and development (R&D) by at least 50%, and stretch it to 8% of turnover. The company expects to launch around 10 new drugs in the US market this financial year.
Torrent is one of the few Indian pharma companies to have met all compliance standards of the US Food and Drug Administration (FDA). Its R&D spending in 2015–16 was up 28%. Much of the scale-up is to develop products for the highly regulated markets. Of the product launches planned this year for the US, most of them would be in the CNS (central nervous system) and cardiovascular segments.
Rating agency Crisil had pointed out in a recent report that with the slowing growth in generics, Indian drug companies should look at other avenues for sustaining growth, such as new drug development and bio-pharmaceuticals.
Torrent's R&D focus is currently on cardiology and obesity-related drugs.
Unlike Dr Reddy's and Sun Pharmaceutical, which derive close to 60% of their revenue from the US market, Torrent draws around 30%. The company reported a 128% year-on-year jump in its US business during the fourth and final quarter of FY16, primarily on the back of generic versions of drugs Abilify, Nexium and Detrol.
Torrent's R&D focus is currently on cardiology and obesity-related drugs
Its business unit at the Dahej Special Economic Zone in Gujarat's Bharuch district, commissioned late last year, obtained the FDA's Establishment Inspection Report in March this year. Prior to this, the unit had also received approval from the European Union.
The unit was set up to cater mainly to the regulated international markets such as the US, Germany and Brazil. It is the third of Torrent's five units to gain FDA approval, besides Indrad in Gujarat and Pithampur, in Madhya Pradesh.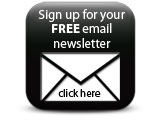 The first phase of the Dahej plant added a capacity for 7,500 million tablets and capsules, apart from 25 tonnes per annum of active pharmaceutical ingredients (API). The second phase of development is expected to take capacity up to 14,000 million tablets and capsules apart from 80 tonnes per annum of API.