TraceLink finds information sharing largest benefit expected of serialisation
TraceLink, a track and trace network for connecting the life sciences supply chain and providing real-time information sharing for better patient outcomes, announced new industry findings from its annual conference, NEXUS 17
At NEXUS 17, which took place in Barcelona, TraceLink introduced its strategy for leveraging the industry's only digital supply chain network to facilitate a new era of real-time information sharing, addressing a critical information gap that has existed for decades between pharmaceutical companies, pharmacists and patients.
Interactive polling results indicated the majority of pharmaceutical supply chain professionals (78% attendees), believe end to end visibility of pharmaceutical products in the supply chain is achievable within the next 5 years, with information sharing between trading partners cited as one of the most valuable business benefits.
The first application unveiled within this road map, the Pharmacy Compliance and Digital Information Platform, enables any EU pharmacy to easily comply with verification and decommissioning requirements under the Falsified Medicines Directive (FMD).
While also simultaneously delivering a real-time dashboard for insights into pharmacy operations and enabling a direct communication channel from the pharmaceutical manufacturer to the pharmacy.
Shabbir Dahod, President and CEO at TraceLink, said: "As serialisation deadlines fall into place, now is the time to leverage the foundation of an integrated network in order to enhance real-time communication and information exchange between all of the partners in the supply chain."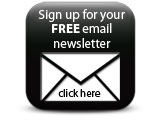 Interactive polling of attendees revealed:
48% of respondents preparing for serialisation indicated they are most worried about the exchange of information.
21% are concerned about testing and validation of systems
47% believe the greatest serialisation challenge so far has been line vendors' inability to deliver a solution on time and within scope
26% cited lack of level 3 functionality and flexibility to fulfil business requirements in the solution
68% of pharmaceutical companies felt contract manufacturing organisations (CMOs) and/or contract packaging organisations (CPOs) are not well prepared to meet serialisation requirements, when attendees were asked about their relationships with CMOs and CPOs partners
89% of respondents believe CMOs should integrate serialisation into current packaging lines with data management
Companies