Two Korean firms are to collaborate on the development of glaucoma treatment
SK Biopharmaceuticals and AriBio will complete preclinical development and then start clinical trials of SKL-G drug candidate
Korean pharmaceutical company, SK Biopharmaceuticals, and emerging biotech, AriBio, have agreed to collaborate on the development of SK Biopharmaceuticals' new small molecule SKL-G that is being developed for the treatment of glaucoma.
SK Biopharmaceuticals discovered this innovative drug candidate and has evaluated its potential in animal models with AriBio since 2012. The animal experiments showed that SKL-G successfully prevented optic nerve cell death and lowered intraocular pressure, which is one of the major causes of glaucoma.
Most currently-marketed glaucoma drugs have only symptomatic treatment effects, lowering intraocular pressure, but they fail to address the disease process itself, eventually resulting in blindness. Thus fundamental therapies that can prevent optic nerve cell death represent an enormous unmet medical need.
SK Biopharmaceuticals and AriBio have agreed to complete preclinical development shortly and then start clinical trials following an Investigational New Drug (IND) application to the US FDA. They are also considering various strategic options for partnering and commercialisation.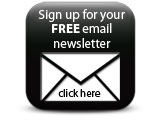 The market size for glaucoma treatments was estimated at more than US$3bn in 2010, and the market might be quite larger if other ophthalmology disorders such as age-related macular degeneration are considered.
Companies