TxCell signs strategic agreement with MaSTherCell to manufacture cell therapy products
Contract Manufacturing | Finance | Research
Company commits to an ambitious product development schedule with two discovery platforms
TxCell, a biotechnology company developing innovative, personalised cell immunotherapies using regulatory T-cells to treat severe chronic inflammatory and autoimmune diseases, has signed a five-year agreement with MaSTherCell, a contract manufacturing organisation (CMO) based in Belgium.
The agreement means that MaSTherCell will be the exclusive manufacturer in Europe of all products from TxCell's ASTrIA platform.
TxCell previously appointed MaSTherCell in July 2015 to manufacture its lead product, Ovasave, for the ongoing CATS29 study. CATS29 is a Phase IIb trial of Ovasave conducted in refractory Crohn's diseases patients.
With the new agreement, the transfer of manufacturing will be extended to Col-Treg, TxCell's second lead product. Col-Treg is expected to enter a clinical trial by the end of 2016 targeting non-infectious uveitis.
'Following the review of our strategy at the start of Q4, 2015, TxCell is now exclusively concentrating on its key strengths of research, clinical development and new partnerships. This means we are able to commit to an ambitious product development schedule from our two discovery platforms,' said Miguel Forte, COO, TxCell.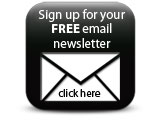 'As a result, it is critical for TxCell to have the security of a strategic relationship with MaSTherCell as a long-term manufacturing partner that will be able to deliver TxCell's innovative cell therapy products throughout their clinical development,' he added.
Companies