UK Government strikes deal with GSK for first national MenB vaccine programme
GSK acquired the vaccine as part of recent asset swap with Novartis
All babies in the UK will soon be vaccinated against meningococcal B (MenB) after the Government agreed a deal with the vaccine manufacturer GlaxoSmithKline (GSK).
Following negotiations with GSK, Bexsero will be added to the national childhood immunisation programme. This means that children will receive the vaccine from two months of age, followed by two further doses.
Health Secretary, Jeremy Hunt said he was 'very proud' that the UK will be the first country to have a nationwide MenB vaccination programme.
The Department of Health will now work with GSK to secure supplies of the vaccine and bring it into the national immunisation programme, probably from September this year.
Nikki Yates, General Manager of GSK in the UK, said: 'As a British company, we are delighted to have concluded an agreement with the Government, just three weeks after we acquired the vaccine, which offers fair value to the NHS and at the same time is sustainable for GSK.
'It is great news that as a result of today's announcement babies in the UK can be vaccinated against meningitis B and we look forward to working closely with the Department of Health as the immunisation programme is rolled out.'
GSK acquired Bexsero from Novartis of Switzerland at the beginning of this month as part of a broader asset swap between the two companies. The vaccine was licensed by the European Medicines Agency in January 2013.
Last year, the Joint Committee on Vaccination and Immunisation (JCVI), the Government's independent vaccine experts, found evidence that the Bexsero vaccine is effective in preventing MenB in infants and should be rolled out, subject to it being made available by the manufacturer 'at a price that represents fair value to the NHS'.
No details on the price of the vaccine have been revealed.
The introduction of the new meningitis B vaccine for babies will reduce the number of cases in early childhood
Professor Andrew Pollard, Chair of the JCVI said: 'JCVI anticipates that introduction of the new meningitis B vaccine for babies will reduce the number of cases in early childhood, ease the burden of the disease for the NHS and defend the health of the nation's children.'
Meningococcal B vaccine is already available privately, and is available from the NHS for groups at increased risk of invasive meningococcal infection such as children without a spleen and those with splenic dysfunction or complement disorders (which affect the immune system).
Meningococcal B bacteria (a strain of Neisseria meningitidis) can cause meningitis and/or septicaemia.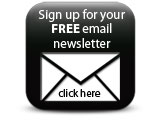 Infants under one are most at risk of MenB and the number of cases peak at around five or six months of age. With early diagnosis and antibiotic treatment, most children make a full recovery. But it is fatal in about one in ten cases and can lead to long-term health problems such as amputation, deafness, epilepsy and learning difficulties.
Companies