UK pharmaceutical patents up 20%
Innovation seen to be key as this sector continues to grow and export its technology to the wider world, reports Marks & Clerk
Paul Chapman, Partner, Marks & Clerk
The pharmaceutical sector has continued to see significant growth, according to the latest data released by the European Patent Office (EPO).
There were 7441 filings in the pharmaceutical category throughout 2018, up from 6534 in 2017 — a 13.9% increase.
It is the second consecutive year of double-digit growth in pharmaceutical filings at the EPO, with the sector having increased by 11.7% last year.
Filings in the biotechnology sector have also grown by 12.1% on last year – again marking the second year of consecutive growth in this category.
The EPO's latest annual report paints a positive picture of innovation overall with patent applications to the EPO up 4.6% on the previous year.
The most popular categories for new patents include medical technology (up 5%), digital communications (up 0.7%), computer technology (up 3.3%) and electrical machinery (up 4.7%).
The pace of innovation in the UK has also increased, with patent filings from the UK up 7.8%.
Paul Chapman, a Partner at Marks & Clerk, commented on the report and its findings: "Ever longer lifespans and the healthcare challenges they bring are leading to significant innovation in the fields of pharmacology and biotech."
"Alongside this, new technologies such as AI are aiding drug discovery and facilitating ever greater levels of innovation. The latest figures from the EPO reveal impressive growth in these fields, with applications from the UK alone up more than a fifth."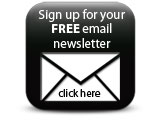 "Innovation in these fields promises novel solutions to some of the most pressing health challenges of our time ... and also the emergence of new, world beating companies. It is vital that this innovation is protected and the research underpinning it incentivised with strong intellectual property protection."
Companies