UK research councils unite to tackle anti-microbial resistance
The initiative will take a multi-pronged approach to address all aspects of the problem
The UK's Medical Research Council (MRC) is to lead a cross-council initiative backed by eight government bodies and the Wellcome Trust to tackle antimicrobial resistance (AMR).
For the first time, all seven UK research councils will collaborate on the ever-growing problem of antimicrobial resistance. The initiative will co-ordinate the work of medical researchers, biologists, engineers, vets, economists, social scientists, mathematicians and designers, in a multi-pronged approach to address all aspects of the problem.
The MRC, which will lead the initiative, has calculated that in the UK alone £275m has been spent on researching the problem since 2007. Yet, to date, no effective solutions have been found and it has been estimated that current antibiotics will be all but useless within the next two decades.
The Science and Technology Committee report on antimicrobials, published on 7 July, said that collaboration between different areas of research is paramount in tackling AMR.
The problem of AMR extends beyond human health, the MRC said. Animals, particularly livestock, are increasingly being infected with antibiotic-resistant bacteria. Such bacteria are found in varied environments – from fields and rivers to hospitals or the kitchen sink but little is known about how human and animal AMR are related. The initiative will work to identify common characteristics of AMR in both humans and in farm and wild animals to find new drugs.
This is about tackling the problem at every level and in every environment
Scientists will also be investigating how to track the extent of AMR in different environments (the sea, rivers, air, soil and in organisms, as well as in food, homes and hospitals.) Researchers funded by the Natural Environment Research Council have revealed the first finding of an imipenam-resistant E. coli in a UK river, a broad spectrum antibiotic that is often used when other antibiotics do not work.
Professor Sir John Savill, Chief Executive of the MRC, said: 'Researchers have been waging a war on AMR for decades but up until now we've had no war cabinet to co-ordinate research on all fronts. This is about tackling the problem at every level and in every environment – from labs to livestock, from finding new diagnostic tools to educating professionals and the public. One hundred years ago 25% of all deaths were due to bacterial infection. We cannot return to those days.'
The MRC held workshops in 2013 to identify key research priorities. These have been grouped into four separate themes and two calls for research proposals are now open – the deadline is 2 September.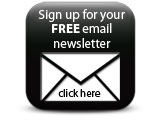 The themes are:
Companies