US Consul General applauds Almac's economic contribution
New US packaging facility has won contracts for two products that will exceed 1.5m bottles a year
Almac ceo Alan Armstrong (left) took the new US Consul General in Northern Ireland Gregory S Burton on a tour of the global headquarters in Craigavon. During the visit he also heard about the latest investments in the US including a new $10m (£6.4m) state- of-the-art commercial packaging facility in Audubon, Pennsylvania
Gregory S Burton, the new US Consul General in Northern Ireland, visited Almac's headquarters in Craigavon today for a first-hand overview of the company's latest investments in the US , specifically the latest $10m (£6.4m) state- of-the-art commercial packaging facility in Audubon, Pennsylvania.
Almac, a provider of pharmaceutical development services to more than 600 companies in the pharmaceutical and biotech sectors across the world, is opening the 100,000ft2 new facility in Audubon to service its customers across the US.
The new facility has already been awarded contracts for two products that will exceed 1.5m bottles per annum. Tablets and capsules will be manufactured in Almac's Craigavon facility and shipped to Audubon for commercial packing into bottles for distribution to the US market. State of the art packaging lines will enable Almac to process blisters, bottles, wallets and sterile packaged product for the US market.
Burton, who has recently taken up the post at the US Consulate in Belfast, took a tour of the Craigavon site and was briefed on the latest investments in the US, a market that represents around half of the Company's total biotech and pharmaceuticals business.
'Almac's latest investment in the US underscores Northern Ireland's capacity to contribute to the global economy in high-value sectors like pharmaceutical development,' Burton commented. 'The company plays an important role in my home State of Pennsylvania and I was grateful for the opportunity of viewing the cutting-edge facility in Craigavon.'
Further to the Audubon investment Almac is also in the process of doubling the size of its Analytical labs in its new North American Headquarters in Souderton, Pennsylvania, which was opened last year by Senator George Mitchell.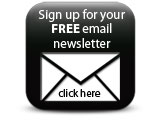 Graeme McBurney, Managing Director of Almac Pharma Services, said: 'It gives me immense pride to know Almac is a source of direct foreign investment into the US at a time of restricted economic capital. We are investing in the business significantly across the globe so that we can continue to make an improving economic contribution both within our industry and major markets.'
Companies