US court fines Chinese vitamin producers for price fixing
Companies found to have colluded over several years to raise prices on the US market
In a first of its kind US antitrust case against a Chinese drug company, a US court has fined North China Pharmaceutical (NCP) US$162m for price fixing. Two other Chinese Vitamin C manufacturers, Weisheng Pharmaceutical and China Pharmaceutical, who were also named in the lawsuit, have settled the case out of court by offering to pay an agreed $22.5m.
NCP is China's fourth largest vitamin and antibiotic suppliers. It currently produces more than 430 kinds of antibiotics, semi-synthetic antibiotics, pharmaceutical intermediates, vitamins, biotechnology products, veterinary and nutraceuticals, both in bulk and as finished products.
The Brooklyn Federal Court ruled in late March that NCP and its affiliate Hebei Welcome Pharmaceutical must pay $162m in fines, after finding that they colluded to raise prices for vitamin C exports to the US market.
The lawsuit accused them of working together to raise prices in the US from $2.5/kg to $15/kg, for several years. NCP has said that it will appeal against the fines.
Xie Yongfa, an official with the Hebei provincial department of commerce, said trade protectionism in the US has been rising in recent years, with more antidumping cases lodged against Chinese goods. Shen Danyang, a spokesman for China's Ministry of Commerce, added that the firms did not violate any laws since they were in line with Chinese legislation.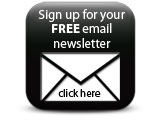 The raw vitamins sold by the Chinese exporters were used in the US as an ingredient in food and beverage products, consumer vitamin supplements and animal products, according to the plaintiffs.