US pharmaceuticals market grows by 10% to US$403bn from 2006-2012, report reveals
But prescription drug sales fall owing to loss of exclusivity and fewer product launches
Although the US pharmaceuticals market is the world's largest and the region leads the world in biopharmaceutical research, sales of prescription drugs have fallen over the last six years owing to the loss of exclusivity of branded products, fewer product launches and more product withdrawals for safety reasons, a new study by Companiesandmarkets.com has revealed.
During the six-year period over 2006-2012, the US market grew by 10% to US$403bn and US firms are conducting 80% of the world's research and development in biotechnology and hold the intellectual property rights to most new medicines.
According to the report, US Pharmaceuticals Market, households remained the primary customer group and driving force behind growth, accounting for two-thirds of the market in 2012. Their spending on pharmaceutical products has increased by one-tenth since 2006. Business purchases accounted for the remaining third.
Hospitals, medical care institutions and dental service providers took a market share of 44% in 2012
The largest business source of income was hospitals, medical care institutions and dental service providers, with a market share of 44% in 2012, and a 19% increase in spending since 2006.
The markets for biologics, over-the-counter (OTC) medicines, and generics show the most potential for growth and have become increasingly competitive. Biologics, valued at $67bn in 2010, account for 25% of all new drugs in clinical trials or awaiting US FDA approval.
The report says a growing ageing population and consumer trend to self-medication, and the conversion of drugs from prescription to non-prescription or OTC status is driving growth in the OTC market. Generic drug sales in the US were $78bn in 2010.
Since 2006, the number of companies active in the industry remained virtually unchanged, growing by 1% to just over 2,000 companies by the end of 2012. Companies employing fewer than 10 people comprised 49% of all industry participants, but generated less than 1% of total turnover.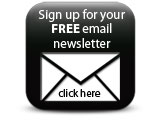 Huge research and development costs mean that only companies with sizeable resources can compete successfully. Large and medium-sized enterprises generated 97% of turnover. Among the largest pharmaceutical companies in the US and worldwide were Pfizer, Johnson & Johnson, Merck, Abbott Laboratories, Eli Lilly and Schering-Plough.