Uhlmann Packaging Systems hires Kevin Thompson as Regional Sales Manager for the South-Central US
Mr Thompson will oversee and direct all healthcare packaging commercial activity within the region
Uhlmann Packaging Systems, a provider of sales support, service technicians, tool manufacturing and parts inventory to the North American healthcare packaging market, has announced that Kevin Thompson has been named Regional Sales Manager for the South-Central United States.
In addition to 8 years working directly in the pharmaceutical industry, Mr Thompson has accrued more than three decades of technical sales and business development experience.
"Kevin's extensive knowledge of the healthcare packaging sector allows him to provide efficient solutions to meet our customers' technical, regulatory and service needs," said Adrian Possumato, Sales Director for North America.
"Additionally, his proven expertise positions him to thrive in this role and effectively serve customers of the medical device industry."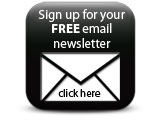 Mr Thompson attained a Bachelor of Science degree in mechanical engineering from Franklin University in Columbus, OH, US.
Companies