Uhlmann blister line offers 'remarkable' price-performance ratio
Total Processing and Packaging exhibition
Stand no: 5230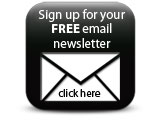 With medicines are increasingly being customised to suit regional and target group needs, the volumes of packaging batches are decreasing and as a result, even greater attention is paid to the flexibility and economic efficiency of packaging lines.

Uhlmann is responding to this trend with the presentation of its new Blister Express Center 300. The latest member of the Blister Express Center family is an integrated system geared to frequent and quick format changeovers. It comprises a blister and a cartoner module and offers a remarkable price-performance ratio, says Uhlmann.

Changeovers can be completed by one person in 20 minutes, while the reliable processing of all common packaging designs and reasonably priced sets of format parts results in a short payback time. Furthermore, the format area with a maximum blister size of 95 x 145mm and a carton format of up to 115 x 90 x 150mm allows a wide range of applications.

The compact Blister Express Center 300 produces up to 300 blisters and 150 cartons per minute. The servo-driven line is barely 8m long. The transfer of the blisters to the cartoner module is direct and dispenses with the need for any format parts. The manual filling of the counting magazine is also unnecessary. The line requires only 12 small, light-weight format parts.

Like all other Uhlmann machines, the Blister Express Center 300 boasts self-adjusting operating processes, GMP-compliant machine design with easy-to-clean stainless steel surfaces as well as straightforward operation and servicing. Attention is paid to ergonomics with the loading of all materials from the operator side; no tools are required for format changeovers. To allow the processing of diverse product forms, the user can select from a comprehensive range of feeding systems. The filling efficiency is up to 99.9%. The Blister Express Center 300 is controlled via a self-explanatory, touch-screen user interface that guarantees reliable operation.

Additional advantages of the Blister Express Center 300 are the numerous configuration options. For instance, separation of the primary packaging area and inline solutions for lid foil printing. It is also possible to integrate Track & Trace by Uhlmann into the line to enable the seamless tracking of supply chains.


Companies