Uhlmann helps enhance packaging capacity of CMO Surepharm Services
British pharmaceuticals CMO Surepharm Services has experienced streamlined productivity following its installation of the Blister Express Center 300 (BEC 300) from pharmaceutical packaging provider Uhlmann Packaging Systems
Uhlmann's BEC 300, a combined blister and cartoning module
A specialist in the contract manufacturing of generic and branded formulations, Surepharm required a blister line to enable quick, easy and reliable changeovers to meet the goal of packaging at least 10 medicines in varying pack sizes.
Uhlmann's BEC 300, a combined blister and cartoning module, suitable for processing blisters up to 95 x 145 mm at a speed of up to 300 /min. and 150 cartons/min., met these requirements.
The compact BEC 300 features a fast format changeover; a 3-D format changeover can be carried out in less than 30 minutes, with the use of only a few lightweight tools. Resetting can be carried out without the use of any special tools, as new format parts are simply inserted and positioned.
Additionally, the unit is extremely user-friendly, easy to clean and intuitively operated by one person controlling a touchscreen.
Julian Richardson, Managing Director at Surepharm, said: "Uhlmann and the BEC 300 have exceeded our expectations. The BEC 300's efficiency, fast format changeover and user-friendliness are ideal, as is Uhlmann's willingness and flexibility to meet any future needs we may have."
Similarly, Uhlmann's S 3015 Stretch-banding Machine, which Surepharm integrated downstream from the BEC 300, features fast changeovers and efficient material consumption. Together the machines function smoothly and efficiently, contributing to high-quality packaging and productivity.
In view of its diverse range of contracts, Surepharm also wanted to assure maximum flexibility and appreciated Uhlmann's capability to develop appropriate format parts for specially shaped solid dose products, as well as providing additional feeders.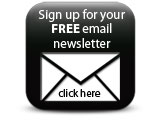 Adam Gundy, Sales Manager at Uhlmann Uk, said: "We are extremely pleased to have enhanced Surepharm's packaging capacity. Thanks to complete cooperation between our teams, the installation and operation of the BEC 300 and S3015 stretch-banding machine proved to be smooth, on budget and highly effective."
Companies