Uhlmann involved in standardisation of Track and Trace interfaces
Uhlmann Pac-Systeme has became a member of the OPEN-SCS Working Group with Abbott, F. Hoffmann-La Roche, Pfizer and SAP
Kathrin Günther, Team Leader Sales Support Software and Automation at Uhlmann; and the SCS Working Group logo
Uhlmann Packaging Systems, a worldwide provider of pharmaceutical packaging, has become a member of the OPEN-SCS Working Group.
More than 20 suppliers and pharmaceutical manufacturers are currently represented in the international working group, which is developing a communication standard for various serialisation and aggregation applications together with the OPC Foundation.
OPEN-SCS stands for Open Serialisation Communication Standard. The members are working together on specifications governing uniform interfaces to facilitate simpler data exchange between the various operation levels, e.g. between Level 2 (components) and Level 3 (line control), or between Level 3 and Level 4 (site management).
Kathrin Günther is Team Leader Sales Support Software and Automation at Uhlmann. She said:
"Every provider has used its own communication standard up to now. Pharmaceutical manufacturers frequently cooperate with different service providers at different levels."
"As a result, the interfaces always have to be adapted individually. Standardised interfaces will make life substantially easier for our customers."
"Participation in the working group not only keeps us on the ball, but also allows us to help set the pace in the future", adds Kathrin Günther.
The OPEN-SCS Working Group was initiated in 2014 by the OPC Foundation, a union of over 450 companies, which defines common standards for industrial automation.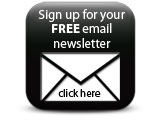 In addition to Uhlmann, the OPEN-SCS Working Group includes reputable pharmaceutical companies and systems suppliers such as Abbott, F. Hoffmann-La Roche, Pfizer and SAP.
Companies