Universal milling glovebox for multiple mill systems
To be exhibited at Interphex New York, 18-20 March 2014 – Booth 2232
Universal Multiple Mill Glovebox, showing L-shape window in open and closed positions
Powder System Ltd's (PSL's) multiple mill isolator can accommodate different mills in a single glovebox. A specially designed L-shape window glovebox for inert milling provides product and operator protection. The company will be exhibiting at Interphex in New York, 18-20 March 2014 on Booth 2232.
Contained milling process for enhanced operator viewing, ergonomics and an assured explosion protection system
PSL's universal Milling Isolator is the optimum solution when multiple mills, micronisers or air jet mills are required for a single product or process. PSL's Milling Isolator fulfills laboratory to complete facility requirements for manufacturing formulation of fine particle sizes.
PSL provides full operator protection through high containment to nanograms level and a controlled safe environment while performing size reduction of active ingredients. Due to the explosive nature of milling and micronising, an assured explosion protection system is fully integrated into the design, with PSL's nitrogen purge systems able to achieve less than 1% RH.
Drum port and Comil
The Universal Multiple Mill Glovebox offers the advantage of a nitrogen-purged environment, nanogram containment, a small area to clean and better control over cross-contamination.
The Glovebox features a unique 'L'-shaped window with good access for changing, stripping and cleaning mills within the glovebox. Where traditional gloveboxes would have upper and lower windows with a seam obscuring a critical point, PSL's Milling Isolator features a lift-up window for enhanced viewing and ergonomics.
Interchangeable mill system mounted on skid at the back of glovebox
PSL solutions for milling and micronising include:
Multiple types of integrated feeder
Mill and microniser control including pressure balancing
Product collection
Clean-in-place (CIP) system
Fully PLC controlled via the HMI
Variety of container size inputs and outputs
Dust collectors
Inert milling for product and operator protection
Particle analysis
PSL qualified UL panel builder
External drive systems eliminating cross contamination of motors
PSL has extensive global experience in contained milling and is an original pioneer of high containment technology. PSL has been established for 25 years and provides a full range of high containment solutions for applications including: dispensing and sampling, charging, drum filling, off-loading, sieving and tray drying.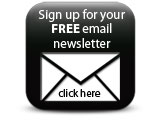 Visit PSL's website for more information on their contained process solutions' product range and remember to visit our stand at Interphex New York, 18-20 March 2014 – Booth 2232
Featured Companies