Vetter President of Development Services USA joins iBIO board
Biotechnology | Contract Manufacturing
Claudia Roth will offer her leadership and expertise in aseptic filling
Claudia Roth
Claudia Roth, President of Vetter Development Services USA, has joined the Board of Directors of the Illinois Biotechnology Industry Organization (iBIO). iBIO is Illinois' premier life sciences industry association.
Roth heads Vetter's clinical manufacturing facility in Chicago, Illinois, which is the German CDMO's first US site and provides development support and aseptic filling of complex biologics.
As a board member of iBIO, Roth will offer her leadership and expertise in aseptic manufacturing to help the organisation in its mission to make Illinois and the surrounding Midwest one of the world's top life sciences centres.
Roth joins new board member Percival Barretto-Ko, Senior Vice President of Corporate Strategy and Government Affairs at Astellas US.
Also on the iBIO Board of Directors are Chairman Andy Hull, Vice President of Global Alliance Management at Takeda Pharmaceuticals and Chairwoman Linda Friedman, who has been with Astellas and its predecessor companies since 1993.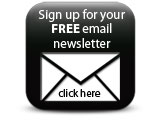 Joe Nolan, Chief Commercial Officer of Lundbeck, is Vice Chairman of human health; and Robb Leming, Senior Finance Manager, Heartland Business Unit of DuPont Pioneer, is Vice Chairman for food and agriculture at the organisation.
Featured Companies