Vetter makes changes in its Development Service Division
Susanne Resatz becomes President of Process Development and Manufacturing at Chicago facility
Dr Susanne Resatz
Vetter, a contract development and manufacturing organisation (CDMO), has made a series of adjustments to its Development Service business.
Susanne Resatz, formerly Manager Process Development and Manufacturing at the company's clinical development facility in Chicago, Illinois, has assumed the role of President, taking full responsibility for the site's operations.
Claudia Roth, formerly in this role, has returned to the company headquarters in Ravensburg, Germany where she will head the newly created Innovation department.
Both women have been with the US facility since its opening in 2009, and were instrumental in its early construction through to the facility becoming fully operational in October 2011.
Resatz's expertise includes designing and implementing highly efficient, high-quality manufacturing processes for early-stage products.
Roth will head the Innovation department, which will be focused on anticipating future customer and product development needs including filling processes and technology, as well as packaging solutions.
Along with the management change at the Chicago facility, Paul Nelles, who headed Vetter's global Development Service activities, will take early retirement after 11 years with the company. His replacement, Claus Feussner, formerly Vice President Quality Control, has assumed the title of Senior Vice President of Vetter Development Service.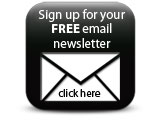 Nelles will continue at Vetter until the middle of next year to help with the transition.
Featured Companies