Videojet expands ink range for its 8610 Thermal Inkjet printer
Videojet ink experts develop a new black ink for TIJ printers, for adhesion on a wide variety of materials
Product identification company Videojet Technologies has launched a new black ink designed to deliver adhesion on a wide variety of substrates, including HDPE and PVC.
The new ink expands on the current 8610 TIJ printer application reach with an average dry time of two seconds on non-porous substrates and a shelf life of 12 months.
The new TIJ ink features print resolutions up to four times greater than continuous inkjet technology.
Heidi Wright, Business Unit Manager, TIJ and TTO, said: "This new ink is high-performing on most packaging materials that manufacturers find challenging, and works well in a number of applications that can be met with the Videojet 8610 thermal inkjet printer."
This ink is for use in the Videojet 8610 TIJ printer which utilises a purpose-built cartridge designed to use MEK fluids.
The 8610 TIJ printer is for applications that require high resolution codes on hard-to-print surfaces such as foils, films, plastics and coated stocks.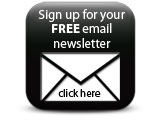 The 8610 combines high-resolution printing with simple operation, for food processing, cosmetics and pharmaceuticals.
Companies