Videojet launches new 100-Watt fibre laser marking system to address manufacturers' need for power and speed
Videojet addresses the needs of high-speed production lines and engraving applications with the new 7610 fibre laser marking system
To meet manufacturers' demands for high-speed applications such as bottle cap printing and pull tab engraving, Videojet Technologies, a global leader in coding, marking and printing solutions, has introduced a 100-Watt fibre laser – the Videojet 7610 – to complete its existing range of fibre laser marking systems, extending application coverage for manufacturers.
The 7610 fibre laser marking system has been specifically designed for high-speed beverage, pharmaceutical and extrusion manufacturers who need power and speed when marking high-contrast codes on hard plastics and metals, such as aluminium cans, extruded tubes and cables.
The 7610 laser can mark more high legibility codes up to 122% faster than previous Videojet 7310 20-Watt fibre laser, meeting the demands of high-speed packaging operations.
Manufacturers in such industries may use promotional coding solutions to connect directly with consumers through the application of intelligent variable codes on their products. With savings in time, materials and power, the new high-speed fibre laser can help users save compared with traditional, more-costly promotions. Using permanent laser marks for gaming codes is also becoming more popular due to no ink mess.
In addition to faster line speeds, the new 100-Watt fibre laser has a large marking window that provides more time to mark, increasing product throughput and maximising productivity.
'Our new 7610 has improved speeds on a range of substrates, allowing manufacturers to mark more products at the same great print quality,' says Sascha Ammesdoerfer, Laser Business Manager for Videojet Technologies. The superior marking speed capability of the 100-Watt fibre laser allows manufacturers to mark highly legible codes on-the-fly at lines speeds up to 600m/min.
The 100-Watt fibre laser has virtually no maintenance and a source life expectancy of up to 100,000 hours (MTBF), delivering high performance and long lasting reliability. No wear parts help to minimise downtime, and the air-cooled laser source virtually eliminates maintenance intervals. Additionally, the optimised software and hardware combination helps to extend the lifetime of your investment to help meet your laser application requirements.
Compact in design, the 7610 fibre laser has a 74% reduction in footprint compared with Videojet legacy fibre lasers, ensuring a seamless fit into the packaging line, especially when space is at a premium. As well as the small unit size, there are a number of flexible configurations allowing for space limitations including variations in marking head positions and a choice of working distances.
The 7610 fibre laser also features a PC software interface for the creation and production of marking jobs, particularly for mark-on-the-fly applications and general laser marking. The SmartGraph software can also be used for laser system configuration, parameter setting, template creation and job set-up and editing.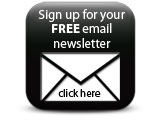 'The Videojet 7610 100-Watt fibre laser helps enable manufacturers to mark crisp, clear codes at up to 600 metres per minute,' said Ammesdoerfer. 'Demands for increased throughput and more code content can be met with this new fibre laser, helping our customers meet their production goals.'
Companies