Watson acquires Uteron Pharma
Expands global women's health franchise and development pipeline
Watson Pharmaceuticals has completed the acquisition of Belgium-based Uteron Pharma for US$150m in cash up-front, and up to $155m in potential future milestone payments.
The move expands Watson's pipeline of Women's Health products, including two potential global commercial opportunities in contraception and infertility (the Levosert intrauterine device and a non-invasive immunoassay kit for the assessment of egg quality during in vitro fertilisation (IVF)), and one novel oral contraceptive (Estelle), expected to be launched globally in 2018. Several additional products in earlier stages of development are also included in the acquisition (including Vaginate for the potential treatment of vaginal infections and Colvir for the treatment of premalignant Human Papilloma Virus (HPV) lesions of the uterine cervix).
'This is a strategic acquisition of a solid pipeline, sound development expertise, and sufficient manufacturing capacity to generate value for shareholders within the next two years, and provide the potential of multiple global product introductions through the latter half of the decade,' said Fred Wilkinson, president of Watson Global Brands and Biosimilars.
He added that the financial terms have been structured 'to reflect the immediate value of the late-stage pipeline, with approximately $45m in near-term milestones and appropriately balancing the development risks and investments required to commercialise these assets, when compared with the longer-term opportunities'.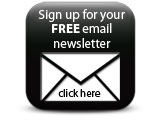 Uteron's executive team including co-CEO and co-founder Stijn Van Rompay and CSO and co-founder Professor Jean-Michel Foidart, will continue to manage Uteron, which will become part of the research and development activities of Watson's growing Women's Health business.
Companies