West names pharmaceutical packaging president
Fills opening created by planned retirement of predecessor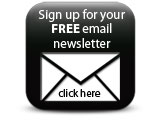 West Pharmaceutical Services, a global manufacturer of components and systems for injectable drug delivery, has named Jeffrey Hunt as president of its Pharmaceutical Packaging Systems division. He will replace Steven Ellers, the company's current president and chief operating officer, who is planning to retire during the first half of 2011.

Pharmaceutical Packaging Systems is a global business and West's largest, generating annual sales revenue of nearly US$800m.

Hunt joined West in July 2010 as vice president of Strategic Planning and Business Development. He has more than 23 years of experience in medical device and related businesses. Prior to joining West, he was president of Covidien's Patient Care and Safety Products Global Business Unit. He has also served as vice president and general manager of the SharpSafety Division of Tyco Healthcare/Kendall.

Separately, Warwick Bedwell has been appointed president of the Pharmaceutical Packaging Systems' Asia-Pacific region, succeeding Ronald Van Dijk, who has concluded his assignment in Asia.

Prior to joining West, Bedwell was president and general manager of Roche (Philippines) Inc. and in managerial positions for Roche and Schering-Plough in Australia and, most recently, vice president and commercial director – Bone and Rheumatology for Roche Products (UK).


Companies