West promotes Karen Flynn to President of Pharmaceutical Packaging Systems
She brings more than 28 years of experience to the role
Karen Flynn
West Pharmaceutical Services has promoted Karen Flynn to President of its Pharmaceutical Packaging Systems business. This global business unit within West is the company's largest and generates annual sales revenue of nearly US$1bn.
Flynn brings more than 28 years of experience to this role. Most recently, she was President, Americas Region, Pharmaceutical Packaging Systems at West, where she was responsible for both the manufacturing and commercial aspects of the business.
From 2000 to 2008, Flynn was at Catalent, where she worked in Sales Management, finishing her career there as Vice President, Global Accounts.
Prior to Catalent, she spent 15 years at West, in roles spanning Quality, R&D, Technical Services and Sales. In 2008, she rejoined West as Vice President, Sales, Americas.
'Karen has a strong track record of growing revenue, while maintaining high team engagement and motivation, and has been incredibly successful in the management of our Americas business,' said Donald Morel, Chairman and Chief Executive of West.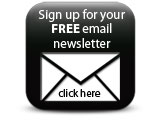 'As West enters a very exciting period of anticipated growth, the Board and I are confident in Karen's ability to serve as one of our company's key business leaders.'
Companies