Xerox to use Thinfilm Memory to beat counterfeiters
Two new Xerox digital printing products will incorporate Thinfilm's printed memory technology
Thinfilm 20-bit Memory Label. Courtesy: Thinfilm Electronics
A Norwegian smart film developer has announced that Xerox will launch two digital printing products featuring its Thinfilm Memory technology with cryptographic security to provide anti-counterfeiting capabilities for pharmaceuticals.
In January this year, Thin Film Electronics formed a partnership with Xerox to create a print line capable of producing 1.3 billion smart labels at Xerox's R&D site in Webster, New York State.
As a core part of the agreement, Xerox licensed Thinfilm's technology to manufacture Thinfilm Memory labels, said to be the only printed, rewritable memory commercially available today.
Thinfilm says traditional anti-counterfeiting methods such as invisible ink, holograms and RFID tags can be easily copied and hacked, and are often expensive to implement. By integrating Thinfilm Memory with advanced security printing and digital cryptography, the solutions are inexpensive and difficult to counterfeit as every stamp is uniquely encrypted and can only be created by authorised personnel. In addition, key features of the solution will work offline, enabling secure validation of an object or process without being bound to the Internet.
Keeping ahead of counterfeiters is a complex challenge that requires an unprecedented level of security in a growing global market
Rewritable data within each tag can identify if a medication refill has been authorised, or whether a pharmaceutical package passed through an authorised distributor. Using a smartphone-based reader, printed memory tax stamps can be used for tracking and tracing the location of packages, authentication and verification of a product's information.
'Keeping ahead of counterfeiters is a complex challenge that requires an unprecedented level of security in a growing global market,' said Davor Sutija, Thinfilm's Chief Executive. 'We are pleased to provide Xerox and its customers with another layer of defence to combat counterfeiting across multiple industries. Xerox has a history of innovation in this market, and its advanced solution expands the use of printed memory technologies for security and authentication.'
Steve Simpson, Vice President, responsible for Xerox printed labels, added: 'We see a significant opportunity for printed, flexible electronics to make an impact across a range of industries.
'By building upon Thinfilm's printed memory technology, we were able to develop an innovative, anti-counterfeiting solution and launch the next phase of the project, which will bring the solution to the market.'
In December 2014, Global Factories, a global leader in medical pouch verification, said it would use Thinfilm Memory labels for security and authentication in its Vandenbrink Blister Packaging Machine (VBM).
The VBM provides automated filling of Global Factories' unit- and multi-dose blister cards, which securely store patient medication and provide a visual blueprint of required daily intake.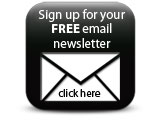 The Thinfilm Memory labels enable Global Factories' clients to confirm authenticity of the VBM blister cards, ensuring only safe and qualified materials are used in the system. In addition to packing and checking of blister cards, the VBM uses a patented verification technique that makes distribution of medicine safer and more efficient than previously.