Xuanzhu and SignalChem Lifesciences enter licensing agreement
The agreement covers the development and commercialisation of AXL targeting inhibitor SLC-391 in the Greater China Region
Sihuan Pharmaceutical Holdings Group subsidiary company Xuanzhu Biopharmaceutical Co. and SignalChem Lifesciences Corporation have entered into an exclusive collaboration and licensing agreement for the clinical development and commercialisation of SLC-391, a selective AXL targeting inhibitor, in the Greater China region.
Under the terms of the agreement, Xuanzhu will pay to SignalChem an upfront fee of $13m. Additional development milestones and royalties have also been committed. The exclusive rights for SLC-391 for the field of oncology is for the Greater China region (Mainland China, Hong Kong, Macau and Taiwan).
AXL is a member of TAM (Tyro3, AXL, Mer) family of receptor tyrosine kinases. AXL along with its ligand GAS6 (growth arrest-specific gene 6) is highly expressed and activated in many malignant tumours, the companies say, such as acute myeloid leukaemia, kidney, pancreatic, breast, lung and ovarian cancer. As one of the signalling pathways promoting tumour growth and metastasis, immune escape and drug resistance, GAS6-AXL pathway is reportedly considered to be an attractive target for cancer treatment.
"The agreement with SignalChem will further advance Xuanzhu's pipeline in the solid tumor and hematoma space. The results from preclinical and phase 1 clinical development demonstrated SLC-391 superiority not only as SLC-391 has prominent single-agent activities in multiple solid and haematological tumours but also can potentially be administered with a variety of drugs under development at Xuanzhu. Both parties will use their respective resources to accelerate the clinical approval of SLC-391 in China," said Xu Yanjun, Chairman of Xuanzhu.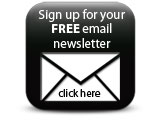 "Xuanzhu Biopharmaceutical, a subsidiary of Sihuan Pharmaceutical, is a highly innovative and progressive company," said Jun Yan, Chair and President of SignalChem, "We are very pleased to establish a partnership with Xuanzhu. This licensing agreement is of great significance for SignalChem to further validate and expand SLC-391's clinical superiority. This agreement will accelerate SLC-391's development timeline to reach the market and provide more effective treatment alternatives for patients with cancer."
Companies