eTheRNA and Frame Therapeutics awarded $2.3m Eurostars funding
The companies began collaborating early in 2020, deploying mRNA technologies to develop novel cancer vaccines grant to for their novel cancer vaccine collaboration
A collaborative project between eTheRNA immunotherapies and Frame Therapeutics has been awarded a Eurostars grant totalling $2.31m for the development of a therapeutic vaccine for the treatment of kidney cancer. The Eurostars program aims to stimulate partnerships between European SMEs and startups to 'foster international collaboration and development of innovative technologies'.
Errors in DNA replication can produce inserts or deletions of individual nucleotides and result in "frameshift" mutations, which can produce altered proteins recognized as non-self by the immune system. Some of these frameshift-derived neoantigens are shared across different patients with similar types of cancer. Frame Therapeutics has defined a set of such common frameshift mutations that can collectively be used as vaccine targets for the treatment of specific subsets of cancer patients.
In this collaboration a selection of mutations that occur widely in kidney cancer will be encoded in an mRNA vaccine to be developed by eTheRNA. The vaccine, combined with the company's mRNA immune stimulant, TriMix, is hoped to provide an optimum cellular immune response required to promote the effective killing of tumour cells.
Stefaan de Koker, Director of Discovery at eTheRNA said: "We look forward to progressing this collaborative vaccine project and using these new funds granted in Belgium by VLAIO (Flanders Innovation & Entrepreneurship) to advance pre-clinical studies ahead of human trials. We are entering a new phase of cancer vaccine innovation and aim to be in the forefront of new therapies to treat cancer by combining TriMix with Frame's neoantigens.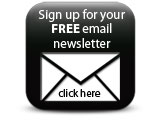 Wigard Kloosterman, CSO of Frame Therapeutics commented: "We are thrilled by the opportunity to combine two innovative technologies in the field of cancer immunotherapy to develop novel off-the-shelf cancer vaccines for kidney cancer. Once we have reached proof-of-concept for this technology in pre-clinical experiments, there is enormous potential to apply this vaccine concept to other cancer types."
Companies