3M presents an alternative method of delivering biologics
Hollow microneedle device holds the potential to replace traditional injections
The 3M hollow microneedle system could replace traditional injections
3M's Hollow Microstructured Transdermal System (hMTS) for biologics is now available for clinical trials. Patient-friendly and easy to use, the system is expected to open up new opportunities for pharmaceutical companies and patients.
3M says it conducted a number of studies and design verification tests prior to the device being available for clinical trials. These included manufacturing critical components from medical grade materials, establishing GMP array manufacturing and device assembly, as well as filing documentation with the US FDA.
The company also conducted a human tolerability study so that it could select the appropriate microneedle array for use in clinical trials.
The study found very good delivery times for 2mL (less than two minutes on average), which provided foundational data in assessing the safety of the device. Clinical supplies are now available for assessment in trials with potential development partners.
3M says the initiation of clinical studies may require a submission for regulatory review.
'From the foundation laid by our recent human study, we are excited to extend our hollow microneedle device and expertise to companies who are ready for clinical studies,' said Ingrid Blair, Vice President, Business and Marketing, 3M Drug Delivery. 'Pharma companies can now evaluate 3M hMTS in their clinical trials as a delivery system for a new drug product or a product line extension.'
Blair continued: 'The 3M Hollow Microstructured Transdermal System continues to demonstrate a number of unique benefits, including reproducible intradermal delivery, a proven ability to deliver formulations up to 2mL with various viscosities, and API-dependent PK profile benefits.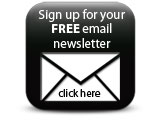 'Its patient-friendly features and the ability for patients to easily self-administer open new opportunities to move treatments out of the clinic and into the patient's own home.'
Companies