3M to open new Customer Innovation Centre in Bracknell, UK
The centre, showcasing recent innovations spanning many industries, will open in September
The 3M Customer Innovation Centre will be used to demonstrate solutions to customer challenges in diverse markets, including the pharmaceutical and healthcare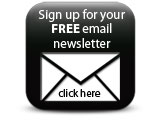 English physicist and former rock musician, Professor Brian Cox is to officially open the 3M Customer Innovation Centre in Bracknell, UK, in September.
3M has invested more than £2 million in the Customer Innovation Centre, which will be used to demonstrate how the company provides unusual solutions to customer challenges in diverse markets, including the pharmaceutical and healthcare sectors. The centre will also enable local school children to come and learn more about the application of technologies to encourage science-based careers, something that Cox and 3M believe is important to foster in the next generation.
3M's drive for innovation has led to the development of more than 55,000 products. To ensure it continues to innovate, the company has been set a target of 40% of its sales coming from products that didn't exist five years ago.
Drug delivery is one of the areas that the company has looked to innovate, offering new products in the pressurised metered dose inhalation (MDI) sector and needle free transdermal delivery.
In May, 3M Drug Delivery Systems division announced the company was to improve and expand its pressurised MDI facility in Loughborough, UK. The new investment will increase site capacity by more than 20%, and comes two years after the company expanded the capacity of its MDI facility in Northridge, California, US.
The company says the investment will provide extra capacity to meet future needs of branded and generic MDI markets. The Drug Delivery Systems division also plans to make its hollow microstructured transdermal systems (hMTS) ready for pharmaceutical and biotech companies interested in conducting preclinical studies later this year.
The 3M hollow microneedle technology offers a patient-friendly intradermal delivery solution for difficult to deliver biologics, and provides an updated design based on human factors testing and customer research.
'The progression of this technology has been so exciting, and now companies can take the next step – preclinical trials,' said Ingrid Blair, Vice President, Transdermal Business, 3M Drug Delivery Systems. 'Whether partners work with 3M to conduct these trials using our resources, or they simply need a supply of single-use 3M hMTS delivery systems for their own preclinical studies, they now have options.'
'With the new design improvements, 3M hMTS may provide valuable differentiation for drug products intended for dexterity-challenged patients while offering the capability to deliver liquid formulations of 0.5mL up to 2mL over a range of viscosities, the company said.
Companies