AMRI considers closure of operations in Hungary
Contract Manufacturing | Finance | Research
Could mean the loss of 100 jobs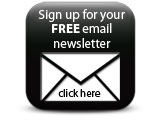 Global contract services organisation AMRI is considering restructuring its European operations with the loss of 100 jobs in Budapest, Hungary.

The company says shifting market preferences related to the co-localisation of integrated drug discovery activities have had an impact on demand for services at the plant. It is therefore considering closing its operations in Hungary and moving many of the services to other AMRI locations in Singapore and Hyderabad, India.

AMRI has begun consultation with employee representatives to consider ways of avoiding or reducing the number of proposed redundancies and will provide further details either next month or when it reports its 2011 financial results.

The move is part of the US company's operations review to improve efficiency and customer service.

In December AMRI announced actions, taken in the fourth quarter of 2011, to cut its workforce, right size capacity, and reduce operating costs in 2012. The company said the actions would 'better align the business to current and expected market conditions', improve its overall cost competitiveness and increase cash flow.

AMRI said the workforce reduction would primarily affect staff in the US and include positions associated with a previously announced decision to wind down all internal r&d activities as the company enters 2012.

AMRI also said it would terminate the lease of one of its US facilities, which would reduce annual operating expenses related to this plant.

The company said these cost-reduction initiatives would result in annual savings of approximately US$10–11m, including $7m relating to the previously announced ending of r&d activities, and that these savings would start to be recognised in the first quarter of 2012.


Companies