AMRI promotes Susan Collins
Contract Manufacturing | Research
She becomes Director of Business Development for North American Discovery Services
AMRI has promoted Susan Collins to the position of Director of Business Development for North American Discovery Services, reporting to Christopher Conway, Vice President, Business Development.
In this new role, Collins will lead AMRI's North American Discovery Business Development team in the promotion of the full spectrum of AMRI's global drug discovery services. She brings 19 years of pharmaceutical industry and leadership experience to the role.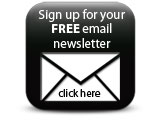 Before joining AMRI's discovery team in 2012, Collins held roles of increasing responsibility in sales and leadership positions at Organon BioSciences, which was later acquired by Schering-Plough and Merck.
Featured Companies