AMRI to collaborate with Saneca Pharmaceuticals to manufacture opium-derived APIs
Contract Manufacturing | Equipment
Agreement significantly expands AMRI's portfolio of controlled substances
Global contract research and manufacturing organisation AMRI and Saneca Pharmaceuticals have entered into a strategic collaboration focused on the development, manufacture and marketing of a portfolio of opium-derived APIs. The collaboration combines Saneca's strength in extracting opiates from plant biomass and its expertise in developing and manufacturing controlled substance APIs with AMRI's US assets and their ability to tech transfer processes into these facilities. The collaboration will also capitalise on AMRI's sales and marketing strength in the US.
Under terms of the collaboration, Saneca will supply intermediates, and where appropriate, process transfer technology to enable AMRI to develop more than two dozen APIs. Based on customer demand, AMRI will prepare the US regulatory filings and, following FDA approval, will manufacture the APIs at its US DEA approved facilities. The companies will share revenue of any marketed APIs resulting from the collaboration. Additional details of the agreement have not been disclosed.
'This alliance allows us to not only expand our portfolio of controlled substance APIs, but it also allows us to be fully integrated with a competitive cost structure,' said George Svokos, Senior Vice President and Chief Commercial Officer, AMRI.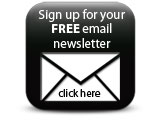 'Collaborating with AMRI will allow us to mutually benefit from our strengths and capabilities in developing and manufacturing controlled substance APIs, further accelerating and strengthening our ability to expand into new markets with existing and new opium-derived products,' said Anthony Sheehan, Group CEO, Saneca. 'Coupled with its robust operating procedures and strong quality management systems, the key to AMRI's success is its unique ability to implement and validate a diverse range of technical processes at its US facilities. This will ultimately provide us with the ability to manufacture and market opiates in the U.S. market in compliance with cGMP regulations.'
Featured Companies
See also