AREV Brands makes changes to Board
Guy Dancosse has resigned as Director of the company and Denby Greenslade has been chosen to replace him
AREV Brands International has made a change to its Board of Directors effective immediately.
The company has announced the resignation of Guy Dancosse and the appointment of Denby Greenslade as Director of the company. The company said it would like to thank Dancosse for his efforts and wish him well in future endeavours.
Greenslade graduated from Simon Fraser University, British Columbia with a Bachelor of Arts in Communication and further attended BCIT to complete an associate certificate in Graphic Design. She has worked as a Corporate Secretary and Director for several companies in the mining, biotech and IT industries and is constantly updating her business training. She is responsible for the creation and regulation of the company's corporate governance structures, policies and mechanisms; corporate communication, conduct and regulatory compliance in both Canada and the US; board and shareholder meetings and communication; office and personnel management; creation and administration of company policies and procedures; and implementation of corporate-wide management and document retention systems.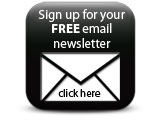 Mike Withrow said: "Ms Greenslade and I have worked together for many years. She has a keen knowledge of corporate governance and I'm pleased to sit on the same board as her. I would like to thank Mr Dancosse for his service to the company, and wish him prosperous future."
Companies