A clear leader in separation technology
If you're looking for efficient process solutions, look no further than GEA's experts on stand B2B at CPhI Worldwide (Barcelona, Spain, 4–6 October)
As a competent manufacturer of complete plant for the life science industries, GEA is a full-service provider of solutions that meet your exact requirements and specifications.
Providing solutions in areas such as enzymes, hormones, human blood proteins, mammalian cell culture, pharmaceutical proteins, starter cultures and vaccines, our separation and clarification technology plays a key role in the recovery of active pharmaceutical ingredients (APIs) and optimising production processes and products.
Whether you're working with extracellular/intracellular products or inclusion bodies, we have the experience and know-how to enhance your productivity with a comprehensive range of mechanical separation technologies, including products such as homogenisers, pumps, valves and tank cleaning systems.
From planning, development and installation to qualification and maintenance, our experienced engineers will collaborate with your project team to supply innovative and efficient process solutions and give you a competitive edge.
Based on experience gained with more than 3000 process applications and a procedure for rapidly translating innovations into marketable processes, GEA has been instrumental in advancing mechanical separation technology.
At this year's CPhI event, we'll be showcasing the pathfinder, a flexible clarifier for lab-based separation applications. Designed for pilot and small-scale pharma/biotech applications, the pathfinder separator is available in three capacity classes (1, 5 or 8), which can process volumes of 15–300L simply by changing the bowl. The pathfinder is the first self-cleaning disk stack separator in the world to operate at 20,000g.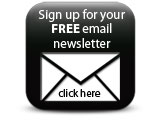 To arrange an appointment or request further information, please contact pharma@gea.com.
Featured Companies