Accord Healthcare opens new UK factory to increase EU presence
New site to be EMENA centre for excellence and create more than 500 jobs
L-R: Keith Daniels, Dr James Burt
Accord Healthcare has opened a new state-of-the-art pharmaceutical facility in Fawdon (Newcastle) increasing its UK portfolio to four sites situated across the four corners of England.
The factory (previously owned by Sanofi) is spread across 22 acres and will create up to 500 jobs in the region. It was officially opened by the Labour MP for Newcastle upon Tyne North, Catherine McKinnell, who unveiled a plaque in commemoration with Accord employee Lesley Lavin.
Also in attendance were Cllr Joyce McCarty, Cllr Ged Bell and Cllr David Faulkner from Newcastle City Council hosted by Accord Healthcare's Dr James Burt, Executive VP Europe & MENA and Tony Cordrey, Accord's European VP for Strategic Operations.
Opening with fifty-three employees already in place at the Fawdon site, Accord hopes to double this number in the coming months (with more jobs planned when the factory production expands) and is actively recruiting for a multi-skilled workforce.
Along with sites in Harrow, Barnstaple, Haverhill and Didcot, Fawdon will play a key part in supporting Accord's position as one of the fastest growing generic pharmaceutical companies in Europe. With dedicated investment and a five-year growth strategy behind it, Fawdon will be the first Accord site to produce generic effervescent medicines and become its regional centre for excellence in effervescent tablets and other types of medicine.
The Fawdon opening will also significantly strengthen Accord's UK distribution network and offshore activity exporting to more than 35 countries across Europe and beyond.
"Fawdon will play a vital role in strengthening our manufacturing network, supported by our parent company Intas and our other UK sites. After seeing many domestic pharmaceutical manufacturing sites close, with production redirected overseas, this opening marks a vote of confidence in the UK's attractiveness for high tech pharmaceutical manufacturing."
"We are committed to further strategic investment to support the site's growth, adding value to the local economy in terms of jobs and exports, as well as furthering patient access to affordable medicines in both the UK and beyond," said Dr James Burt, Executive VP, Europe & MENA, Accord Healthcare.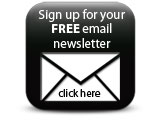 Catherine McKinnell MP, said: "I am so pleased to see this site back in productive use and creating good, skilled jobs in our local economy. Accord's investment in its Fawdon plant is a real vote of confidence in Newcastle by its owners and I am delighted that they have such big and exciting plans for the future. Our city has a proud history of innovation and I am looking forward to supporting Accord Healthcare to play an important part in that."
Companies