Acino names new Head of English-Speaking Africa, Latin America and Russia
Steve Mahoney has also been appointed as a member of the Executive Committee
Steve Mahoney, new Head of Region for English-Speaking Africa, Latin America and Russia and a member of the Executive Committee
Acino has appointed Steve Mahoney as Head of Region for English-Speaking Africa, Latin America and Russia and a member of the Executive Committee. Steve will oversee the contract manufacturer's commercial operations in Russia, English-speaking Africa and Latin America, and additionally Regulatory Affairs.
"I am delighted that Steve Mahoney will join Acino," said Steffen Saltofte, CEO of Acino. "His strong commercial, supply chain and financial track-record, as well as his substantial experience in business integration and transformation in highly regulated environments will enable Acino to further develop our markets in Russia, English Speaking Africa and Latin America. I look forward to working with him to identify new growth opportunities, build momentum and drive results."
Steve Mahoney is an accomplished business leader with over 30 years' experience in the healthcare industry and has worked for Boehringer Ingelheim, Merial and Merck across North America, Asia Pacific, Middle East and Africa, and Latin America. Previously, he worked for Merial, and subsequently for Boehringer Ingelheim, as VP and Head of MetAsia Region where he oversaw the successful integration of the Asia, Oceania, Middle East and Africa region, while simultaneously increasing market share and position. Steve has a BA in Business Administration and an MBA, both from Rutgers University, New Jersey.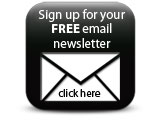 "I am very excited to join Acino and work with a highly-motivated and talented team. I look forward to growing our presence in these dynamic markets and strengthening our cross-functional collaboration to better serve customers and ultimately patients," said Mahoney.
Featured Companies