Adelphi launches Medimop to reduce medication risks
Total Processing and Packaging exhibition
Stand no: 5541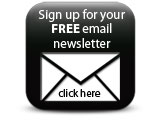 Adelphi Healthcare Packaging is launching a range of risk-reducing drug reconstitution, mixing and transfer systems.

MediMop, the device manufacturer, is a global leader in the design, and manufacture of needleless devices and product packaging systems that safely and efficiently connect, interface, mix and filter injectable drugs in vials, bags, ampoules and syringes.

The no-needle systems mean that there is less opportunity to inflict needlestick injuries. The systems are therefore ideal for use in hospital and clinical settings as they offer safe and rapid drug reconstitution and administration that help to meet safe drug administration practices.