Aenova opens integrated production facility in Tittmoning
Production capacity rises by two billion tablets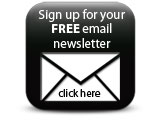 The Aenova Group, a German manufacturer of solid dosage forms headquartered in Pähl, has created a new integrated production facility at its Tittmoning plant that will enable it to increase its production efficiency significantly as a result of improved processes.

The new tablet production line, which is the first of its kind in Europe, will open on 29 September.

Efficiency improvements have made it possible to increase production volumes. As a result, the company's annual production capacity has risen by two billion tablets. Until now all of the Aenova plants combined produced a total of 10 billion tablets each year.

The ideal batch size for pharmaceutical products in the new facility is around 3,000kg. Large volumes of dietary supplements will also be made there.

The plant in Tittmoning is the company's competence centre for powder technology, where Aenova produces granules, tablets, film-coated tablets and dragées and provides customers with individual packaging solutions.

Aenova says the investment in the Tittmoning site will increase its importance in the long term. As part of the expansion process, 40 new jobs have been created for skilled workers. The Aenova Group has already hired around 65 new employees over the last 12 months.

Aenova was established in 2008 following the merger of Dragenopharm Apotheker Pueschl and Swiss Caps.

The Group had a turnover of around b250m in 2010 and employs 1,500 people at its sites in Germany (Tittmoning, Berlin, Bad Aibling and Warstein), Switzerland (Kirchberg and Bioggio), France (Lyons), Romania (Cornu) and the US (Miami).


Companies