Aesica Pharmaceuticals and CMIC Holdings sign collaborative agreement
For expansion across European, Japanese and US markets
Robert Hardy, CEO of Aesica: We are proud of what we have accomplished with the support of Silverfleet Capital
Aesica Pharmaceuticals, a UK-headquartered contract development and manufacturing organisation, has signed a collaborative agreement with CMIC Holdings, a Japanese CDMO with established sites in the US, to pursue international expansion across Europe, Japan and the US.
The memorandum of understanding sets out mutually beneficial opportunities in Japan and Europe, as well as a joint collaborative development of the US market.
Dr Robert Hardy, CEO of Aesica, said: 'This agreement will provide a tremendous opportunity to develop business and commercial opportunities for our customers in the Japanese market and in the US, whilst providing solid scope for us to expand our market share in these regions. We look forward to forging an extremely close working relationship and partnership between our two companies.'
Kazuo Nakamura, Chairman and CEO of CMIC Holdings, added: 'There are tremendous synergies between CMIC and Aesica, which will be exploited to the full commercial benefit of customers of each company.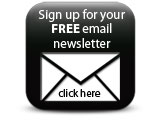 'While CMIC is a leading Japanese, full service contract development and manufacturer of formulated products for the pharmaceutical industry, with established manufacturing sites in Japan, Korea and the US, Aesica is an international CDMO operating in the UK, Germany and Italy across both API and formulated products. The combined, European, Japanese and US commercial expertise and presence is enormous.'
Companies