Aesica selects GEA valves for high-containment facility
Contract Manufacturing | Finance | Equipment
Buck MC split butterfly valves will offer key benefits, says GEA
UK contract pharmaceutical services provider Aesica has chosen Buck split butterfly valves from GEA Pharma Systems for the contained transfer of potent powders at its £3m purpose-built, high-containment facility at Queenborough in Kent.
The new facility, which is expected to be opened in June, will include suites for blending, tabletting and blister packing along with appropriate HVAC, analytical and cleaning facilities. It will be completely separate from the rest of the company's manufacturing facilities to prevent any potential cross-contamination.
The Buck MC (Modular Containment) valve offers a number of key additional features and benefits over the current generation of split butterfly valves, including:
Passive-to-passive valve design with a centralised actuation collar;
Modular containment: the Buck MC valve has 1–10µg/m3 containment level as standard, but can be upgraded with the advanced air cleaning actuator to containment levels up to <1µg/m3;
Simple operation and maintenance: no lubrication of the disc parts is necessary and there are fewer and more identical component parts, which helps to reduce spare part inventory.
Clean In Place (CIP) or Clean Out of Place (COP) as standard.
Robust docking: the new central actuator design overcomes potential misalignment from fabrication tolerances of the container and docking station.
The Buck valves were supplied by S3 Process, GEA's exclusive agent for the UK market. The company also played a leading role in the design of the materials handling solution and the integration of the Buck valves within the processing line.
Mike Battrum, Aesica's head of engineering said: 'S3 came up with a highly technical, yet practical solution for the critical powder transfer operations, the most hazardous part of the project design. This included significant collaboration with other contractors and Aesica engineers in the project team.'
Once operational, the high-containment facility will enable Aesica to manufacture Schedule II controlled drugs such as opiates, as well as potent drugs typically classed as Safebridge category 3.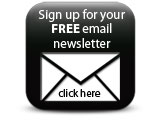 GEA Pharma Systems will be exhibiting a range of Buck valves at Interpack in Düsseldorf from 12–18 May in Hall 8a, stand F24.
Featured Companies
See also