Alise Reicin joins Merck Serono as Head of Global Clinical Development
Reicin brings extensive experience in R&D as a senior leader in biopharma to the company
Alise Reicin
Merck Serono, the biopharmaceutical business of Merck, has appointed Alise Reicin as Senior Vice President, Head of Global Clinical Development.
Dr Reicin has extensive research and early/late clinical development expertise, including experience in oncology and immunology. She has served as a Vice President in various capacities across R&D at MSD (Merck Sharp & Dohme) for the last 10 years.
In her role as Head of Global Clinical Development, Reicin will oversee the Clinical Development organisation, including the Clinical Development Therapeutic Areas; Evidence Value and Development; Biostatistics; Clinical Operations; and both the Japan and China R&D Hubs. In this capacity, she will lead Merck Serono's portfolio of pipeline programmes.
Prior to joining Merck Serono, Reicin was Vice President, Project and Pipeline Leadership, Oncology Franchise at MSD. She also managed programme leaders across early and late oncology product development teams.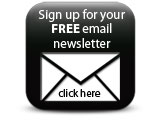 Reicin will join Merck Serono on 11 May, reporting to Luciano Rossetti, Head of Global R&D. She will be based in Billerica, MA, US.
Companies