Alkermes issued Notice of Allowance for key US patent
Patent protection expected into late 2030 for extended-release, once-monthly prodrug of aripiprazole
The US Patent and Trademark Office (USPTO) has issued to Alkermes a Notice of Allowance for US Patent Application 12/823,007 entitled 'Heterocyclic Compounds for the Treatment of Neurological and Psychological Disorders'. A Notice of Allowance is issued after the USPTO makes a determination that a patent can be granted from an application.
The allowed claims will cover a class of compounds that includes aripiprazole lauroxil, a proprietary Alkermes molecule formerly referred to as ALKS 9070, which is in development for the treatment of schizophrenia. LinkeRx is a novel, proprietary technology platform developed by Alkermes that enables the creation of injectable extended-release atypical antipsychotics and other CNS therapies. Aripiprazole lauroxil, which leverages the LinkeRx technology, is designed to provide patients with once-monthly dosing of a medication that, once in the body, converts into aripiprazole, a molecule that is commercially available under the name ABILIFY for the treatment of a number of central nervous system (CNS) disorders.
Alkermes expects the patent to issue within the next month and provide a patent term that would expire no earlier than 2030.
'Alkermes' expertise in developing safe and effective long-acting therapeutics uniquely positions us to develop a once-monthly atypical antipsychotic medication that delivers aripiprazole, a widely prescribed oral product with an established safety and efficacy profile,' stated Dr Elliot Ehrich, Chief Medical Officer of Alkermes. "With data from our phase 3 study for aripiprazole lauroxil anticipated in late 2013 and expected patent protection into late 2030, we look forward to advancing aripiprazole lauroxil as a potential new treatment option for patients with schizophrenia.'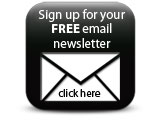 In December 2011, Alkermes announced the initiation of a phase 3 clinical trial of aripiprazole lauroxil for the treatment of schizophrenia. The 12-week, multicentre, double-blind, placebo-controlled study is designed to assess the efficacy, safety and tolerability of aripiprazole lauroxil in approximately 690 patients experiencing acute exacerbation of schizophrenia. The clinical data from this study, expected in late calendar 2013, will form the basis of a New Drug Application (NDA) to the US Food and Drug Administration (FDA) for aripiprazole lauroxil for the treatment of schizophrenia.
Companies