Almac and VTU Technology collaborate
Contract Manufacturing | Ingredients | Research
To offer joint services for the expression of recombinant proteins with site-specific modification
Almac and VTU Technology, an Austrian supplier of plant construction projects to the pharmaceutical industry, are to offer joint services for the expression of recombinant proteins with site-specific modification and labelling, such as PEGylation for half-life extension of proteins.
Almac has previously developed technology for site-specific C-terminal modification of recombinant proteins, which can be applied to the generation of PEGylated proteins for half-life extension, labelled proteins for PET and SPECT imaging, engineered and bispecific proteins and protein drug conjugates.
The firm says currently available protein labelling technologies produce products that are labelled at multiple sites in an uncontrolled manner. This leads to a heterogeneous population of labelled molecules, resulting in a net decrease in potency compared with the unlabelled analogue.
Almac's approach allows the specific labelling site to be selected and controlled and generates a homogeneous labelled product in good yield with retained biological activity.
Almac has recently completed a case study to prove the applicability of its site-specific PEGylation technology to proteins (single domain antibodies) produced through secreted expression from VTU Technology's Pichia pastoris protein expression strains and processes.
According to Almac, the study demonstrated the advantageous combination of a powerful eukaryotic expression system with a versatile approach for site-specific C-terminal protein modification.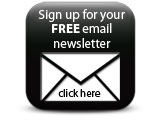 The integrated service combines VTU Technology's high-expression Pichia technology and speed in expression strain and process development with Almac's expertise in peptide and protein engineering techniques for the improvement of drug products.
Companies