Almac celebrates MHRA audit successes
Inspections at Craigavon and Elvingston confirm continued compliance with IMP licences and GMP certificates
Almac's Sciences Business Unit has achieved dual success in MHRA inspections at both its Craigavon Headquarters, Northern Ireland and Elvingston, Scotland sites. Both inspections were the first biennial audits to confirm continued compliance with Investigation Medicinal Products (IMP) licenses and GMP certificates.
The first inspection audited Almac's isotope chemistry facility in support of its IMP license. During the inspection, tours of the new manufacturing finishing suite and associated infrastructure, in support of the extended API facility were conducted.
Following the MHRA's acceptance of Almac's response report, Almac's licence will be applicable to both radiolabelled and non-labelled IMPs.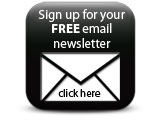 The second inspection covered Almac's analytical laboratory in Elvingston, Scotland, supporting its GMP certificate as a contract analytical facility. The inspector complimented Almac's analytical team on their professionalism and laboratory high standards. As a result of this successful audit, two GMP certificates will be issued for human and veterinary applications.
Featured Companies