Almac completes expansion of Pharma Services facilities
Contract Manufacturing | Research | Regulatory
New £9m facility will 'meet growing business need for integrated pharmaceutical development and commercial services'
The £9m expansion at the Group's headquarters in Craigavon, Northern Ireland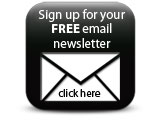 Almac's Pharma Services business unit has completed a £9m expansion of the company's existing facilities at the Group's headquarters in Craigavon, Northern Ireland.

The three storey extension to the existing commercial manufacture facility in June 2009 increased Pharma Services' laboratory and office areas by 30,000ft2. The new state–of-the-art laboratories enhance the existing analytical and microbiological drug product support services.

Remodelling of the now 120,000ft2 commercial manufacture facility was completed in March 2010. Significant expansion in microbiological and sterility test areas, coupled with new yellow light labs, is complemented by office and meeting room expansion. The analytical chemist headcount has been almost doubled to 80 staff, with capabilities and space available for recruiting further personnel.

'Increased client demand for our integrated services, from product development to commercial supply, has resulted in the strategic decision to make this investment and expansion, both in terms of space and the additional team members we are recruiting,' said Graeme McBurney, president and managing director of Almac Pharma Services.
Companies