Almac doubles global cold room capacity to meet increasing biologics demand
Dedicated temperature- and humidity-controlled labelling suites go live in US and Europe
Almac has more than doubled the capacity of its 2–8°C clinical supply labelling cold room facilities in its European and US facilities.
In a 'significant investment' additional dedicated temperature- and humidity-controlled labelling suites have been installed and are now live at Almac's sites in Craigavon (UK), Souderton (PA) and Durham (NC).
The company says this expansion is designed to meet growing demand for clinical studies for biosimilar and biological investigational products, while complementing existing clinical supply chain management services.
Robert Dunlop, Managing Director of Almac's Clinical Services Business Unit, said: 'We have witnessed significant growth in the biologics market in the past 12 months and this latest investment reflects both our on-going commitment to meeting the demands of the clinical trial market, as well as our ability to expand and adapt successfully to key developments within the pharmaceutical and biotech industries.'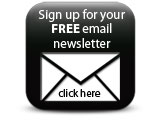 The cold room facilities expansion follows investment of £54m on the company's pharmaceutical development and clinical services operations. This is in addition to the establishment of regional operations centres in Singapore and Japan geared towards meeting increasing customer demand in the Asia-Pacific region.
Companies