Almac receives appreciation award from Otsuka America Pharmaceutical
Customer recognises Almac's commitment to quality, customer service, and operational excellence
In June 2013, Almac, a leading provider of contract services to the global pharmaceutical and biotech industries, hosted Otsuka America Pharmaceutical's (OAPI) Clinical Trial Supply team at Almac's North American Headquarters in Souderton, PA.
The highlight of the meeting was a presentation of an award to the Almac Clinical Services team by Brent Kelly, OAPI's Director of Clinical Supply Operations, in recognition of Almac's commitment to quality, customer service, and operational excellence. Almac provided crucial clinical supply services for OAPI's Abilify Maintena (aripiprazole) clinical trial programme, supporting the approval of the once-monthly injectable treatment for schizophrenia earlier in 2013.
'I am proud to receive this award from one of our valued customers, and I would like to congratulate OAPI on their successful registration of the Abilify Maintena product,' said Celine Bradley, Almac's Global VP of Operations. 'Almac's core values include our commitment to quality and customer focus, and it is very satisfying to have a client recognise when we have delivered on these.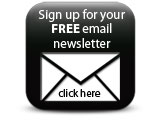 'I would like to commend the Almac team for their dedication to successful and timely completion of this project. Awards like this highlight the importance of clinical trial supply in enabling our partners to make a real difference in patients' lives.'
Companies