Almac to expand pharmaceutical development facilities
Contract Manufacturing | Research
Will create suite for development of solid oral dose drug products and QC labs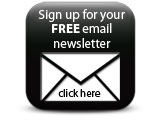 Almac is doubling its pharmaceutical development services capability with the creation of a new facility at its UK headquarters in Craigavon, Ireland.

With an initial investment of £4.5m, the first phase of the expansion will provide a state-of-the-art, non-GMP formulation development facility for the development and scale-up of solid oral dose drug products using a range of technologies.

The new formulation development suites, which should be completed by the middle of next year, will complement Almac's existing facilities and will include high levels of control over environmental conditions as well as extending current capabilities in processing high-potent compounds with OEL's as low as 0.03μg/m3.

The new facility will operate at lab-scale, with batch sizes for most technologies typically expected to be less than 15 kg scale. The current GMP development facilities at Craigavon focus on drug products up to pilot scale and registration.

John McQuaid, Almac's vp of Technical Operations, said: 'Almac's intention is to ensure that there is a seamless transition between development and GMP phases of projects in early stage clinical development. Additionally the scale we have chosen will support the growing area of process DoE studies for candidates in late stage development.'

The second phase of the project, completing towards the end of 2012, will involve a significant expansion of GMP analytical support capabilities with the construction of two additional QC laboratories within the new facility.


Companies