Although the US dominates the biosimilar market, Brazil and South Korea are gaining a foothold
Biosimilars are becoming increasingly popular with pharmaceutical companies; however, knowing which markets have been saturated with biosimilars and which are open, remains an important consideration for pharma companies, observes GlobalData, a leading data and analytics company
Lisa Marris, Healthcare Analyst at GlobalData, commented: "The deal activity can provide a useful indication of which biosimilar drugs are in development. The recent strategic alliance deals show the potential of bringing these biosimilar monoclonal antibodies to market for therapy areas such as cancer or autoimmune diseases."
Emerging markets, such as Brazil and South Korea, have been involved in a growing number of deals for the development or commercialisation of biosimilars gaining a foothold for these countries in the future of the biosimilar market.
With the exception of etanercept, the top six biosimilar drugs during the past 5 years are monoclonal antibodies, which are all used to treat either autoimmune diseases or cancer.
The rituximab biosimilar is the top drug in terms of the highest deal value, with adalimumab biosimilar involved in the highest number of deals.
Three of the top six biosimilars were involved in the highest valued strategic alliance deals in the past 5 years. The $275 million codevelopment agreement between Epirus and Orygen Biotecnologia in 2013 allowed Epirus to market Orygen Biotecnologia's infliximab, rituximab, and trastuzumab biosimilars in Brazil.
Sanofi's codevelopment with JHL Biotech in 2016 was the second most valuable deal and involves the most drugs of any other deal in the past 5 years.
Sanofi acquired the rights to the rituximab biosimilar, as well as its pipeline adalimumab, bevacizumab and trastuzumab biosimilars. JHL Biotech is to lead the development, registration, and manufacturing activities while Sanofi will lead commercialisation in China.
The countries with the highest deal values and highest number of deals in the past 5 years reveals that the US continues to dominate biosimilar activity with the highest total deal value and highest percentage of deals for an individual country.
The EU as a whole has a larger proportion of deals compared with the US and these are predominately made up of Germany and the UK. Brazil and South Korea are also active in the biosimilar market.
The partnership between Epirus and Orygen Biotecnologia was Brazil's most notable deal.
The South Korean company Celltrion entered into a comarketing agreement with Teva Pharmaceutical Industries to commercialise its pipeline biosimilars for rituximab and trastuzumab, in the US and Canada.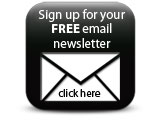 Marris added: "This shows that, although the US is likely to continue to dominate the future of biosimilar activity, the emerging markets are beginning to get a foothold in the biosimilar marketplace."
Companies