Amyris completes sale of vitamin E royalty to DSM
The ingredients company exits the vitamin E business to focus on commercial growth in cannabinoids, flavour and fragrance products
Amyris has announced the sale of its vitamin E royalty agreement to Royal DSM. This agreement assigns Amyris's rights to vitamin E royalties to DSM in exchange for a total consideration of approximately US$57 million.
In addition, DSM and Amyris have agreed to farther manufacturing cooperation for Amyris products at DSM's Brotas facility that provides additional capacity and lower cost of goods sold with an expected approximate aggregate benefit of $30–$40 million over the next three years.
Amyris said the expected economic benefit of both agreements to the company is approximately $90m.
As a result of this agreement, Amyris has now fully exited the Vitamin E business and is focused on driving commercial growth in the major markets it is already successfully disrupting: flavour and fragrance ingredients, skincare, sweetener, and most recently, entry into the cannabinoids market.
"We are pleased to have executed this agreement in the timeframe expected and to have secured lower-cost manufacturing while we seek to bring our own production facility online in 2020," said John Melo, President and CEO of Amyris.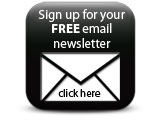 "As we said, the economics of this agreement are superior to those offered under the deal we elected to forego and ensure our ability to deliver continuous supply to our customers at a competitive cost."
Companies