Anticancer agent – panobinostat
A potential anticancer agent, panobinostat, is being investigated in multiple forms of the disease by Novartis
A potential anticancer agent, panobinostat, is being investigated in multiple forms of the disease by Novartis. The small molecule drug is an oral pan-inhibitor of class I, II and IV histone and non-histone deacetylate enzymes, or HDACs/DACs. By blocking these enzymes, the cancer cells become stressed and, ultimately, apoptosis occurs.
While trials have shown no effect in metastatic renal cell carcinoma1 or in combination with bortizomib in pancreatic cancer,2 and only modest activity in small-cell lung cancer,3 soft tissue sarcoma4 and prostate cancer,5 there has been more success in blood cancers. For example, 129 patients with heavily pretreated relapsed or refractory Hodgkin's lymphoma who had also failed autologous stem cell transplantation were given 40mg of the drug three times a week.6 A total of 30 patients achieved a partial response, and there were five complete responses. The median progression-free survival was six months, with an estimated one-year survival rate of 78%. Side-effects were low-grade or manageable.
Similarly, it showed activity in 36 patients with relapsed or refractory Waldenström macroglobulinaemia.7 Patients, all of whom had previously been given rituximab, were given three 25mg or 30mg doses a week. Almost half achieved at least a minimal response, with almost a quarter having a partial remission, and half stable disease. Again, the median progression-free survival was of the order of six months, and side-effects were manageable.
Panobinostat
It also produced positive results in patients with relapsed and bortezomib-refractory myeloma, recapturing responses. A total of 55 heavily pretreated patients, who had previously been given bortezomib, were given the drug in combination with bortezomib and dexamethasone.8 There was one complete response and 18 partial responses, with a further 10 achieving a minimal response. Median progression-free survival was five months.
A Phase III trial has also been carried out in multiple myeloma, using the combination regime with bortezomib and dexamethasone.9 In all, 768 patients with relapsed or refractory myeloma were given 20mg of panobinostat or placebo three times a week plus intravenous bortezomib twice a week for the first two weeks, with oral 20mg dexamethasone doses on the day of and the day after bortezomib, in eight three-week cycles. Patients who benefited from treatment moved on to the second phase of the trial, which maintained the panobinostat doses and reduced bortezomib and dexamethasone. Progression-free survival was 12 months for the panobinostat group, compared with eight months for those given bortezomib and dexamethasone alone, with the complete or near-complete response rate at 28% and 16% respectively. Trials continue.
References
1. H. Wang et al. Anticancer Res. 2102, 32, 1027
2. J.D. Hainsworth et al. Cancer Invest. 2011, 29, 451
3. F. de Marinis et al. J. Thorac. Oncol. 2013, 8, 1091
4. P.T. Cassier et al. Br. J. Cancer 2013, 109, 909
5. D.E. Rathkopf et al. Cancer Chemother. Pharmacol. 2013, 72, 537
6. A. Younes et al. J. Clin. Oncol. 2012, 30, 2197
7. I.M. Ghobrial et al. Blood 2013, 121, 1296
8. P.G. Richardson et al. Blood 2013, 122, 2331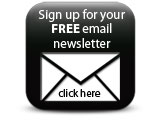 9. P.G. Richardson, J. Clin. Oncol. 2014, 32 (suppl.), Abst. 8510
Companies